Glas support profile D0851 – for 8mm Glas
Together with the glass and the end cap/ casing our glass support profile makes ip a representative rack..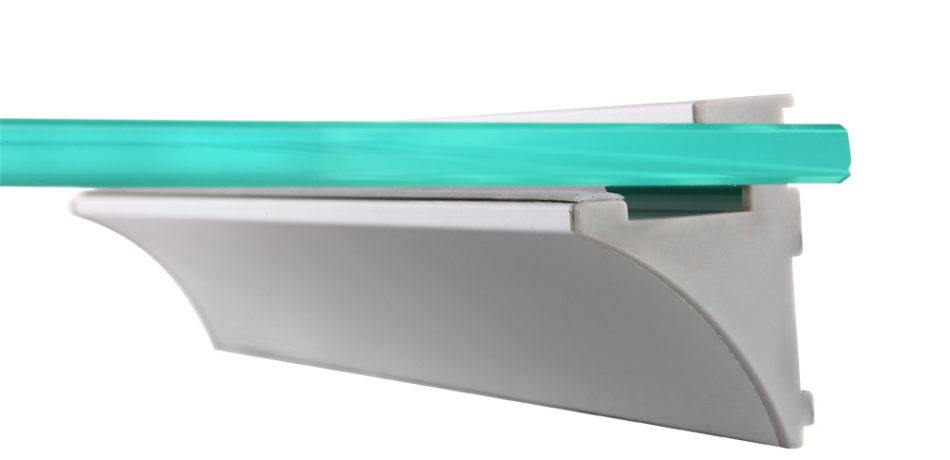 Simply screw the profile to the wall, insert the glass: here you are a rack. The semisoft trim fixes the glass to the profile and provides a secure hold for years!
The glass support profile is available setwise incl. drillings and readily mounted or as bulk stock (cut up to 5500mm).
An additional LED illumination creates a more elegant look.
Glass support profile D0851, set:
finish: sanded E6/EV1
Lenght: up to 5500mm
Incl. Glass and LED on request.
On left and right end cap
Screws and dowels